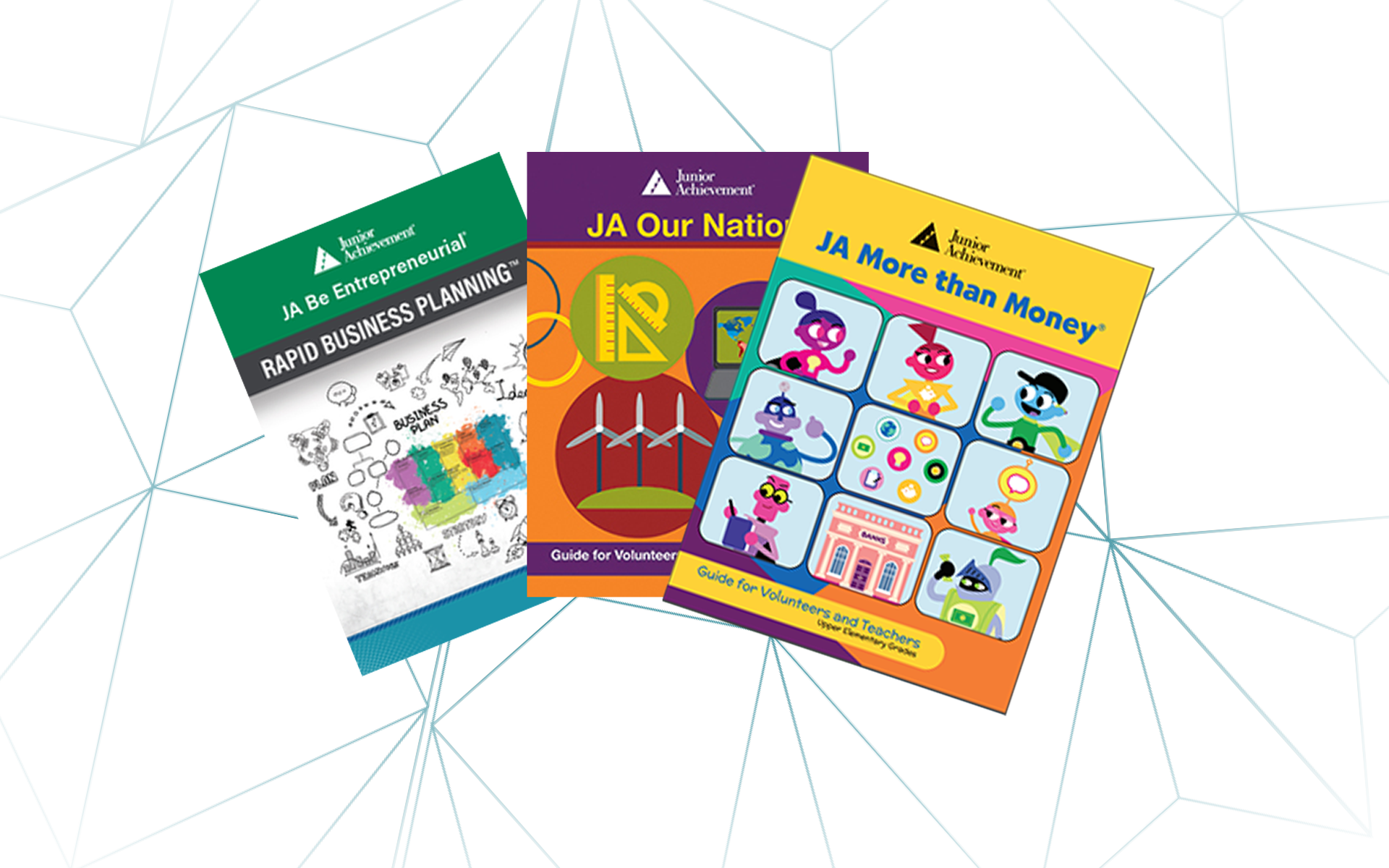 JA Programs
All JA curriculum is listed below. If desired, you can filter by first selecting a grade level, then a pathway.
Learn How You Can Volunteer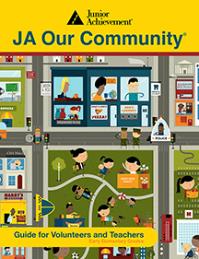 Classroom Based
After School
Virtual
JA Our Community uses posters and games to offer practical information about businesses and the many jobs those businesses offer in a community. Students explore production methods through a simulation game, and they learn about taxes, decision making, and how money flows in an economy. (Grade 2) This volunteer-led, kit-based learning experience is available for classroom-based or remote classroom implementation. It includes five 45-minute sessions, with additional extended learning activities and optional digital assets offered throughout.
Education Level: Elementary School
Work Readiness
High Work Readiness
Financial Literacy
Moderate Financial Literacy
Entrepreneurship
Minimal Entrepreneurship
Learn More About JA Our Community®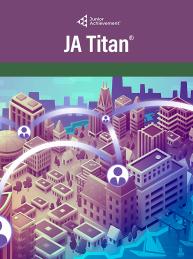 JA Titan allows students to operate a virtual company through a Web-based simulation. The students' success depends on decisions about their product's price and their company's marketing, research and development, and business practices. Win or lose, students gain an understanding of how management decisions affect a company's bottom line. (Grades 9-12)
Education Level: High School
Financial Literacy
High Financial Literacy
Entrepreneurship
Moderate Entrepreneurship
Work Readiness
Moderate Work Readiness
Learn More About JA Titan®